OUR EVENT IS ON, not to be confused with Punkin Chunkin in Delaware.
We are still taking more machines.
Email info@pumpkinsling.com or call 908-283-0721 if you would like to know more.
Kids, start your engines... er, wait a minute... engines are not allowed. Start cranking and getting ready for the 6th annual Last Fling Pumpkin Sling at the Pocono Raceway, Long Pond, PA. New dates for 2015 will be October 10 & 11, with a Hurricane date of October 17 & 18.
Where brain meets brawn, youth and adult alike work during the year... or a few weeks before the event... to build and fine tune catapults and trebuchets. As the harvest season winds down and pumpkins are plentiful, they all meet in a fierce competition to see who can sling a 2-10 lb. pumpkin the furthest.
This year we are proud to be a Punkin Chunkin Sanctioned event and have modified the rules to accommodate the fact that your shots can be submitted as WCPCA shots for 2015 ranking. Only sanctioned events will be allowed to submit distances for World Championship ranking.
Please download this flyer and share with friends and family to help us get the word out.

Spectators and participants should always watch for flying pumpkins, and enter or participate at own risk.
No pets or alcohol may be brought on the property by spectators. No Tailgating.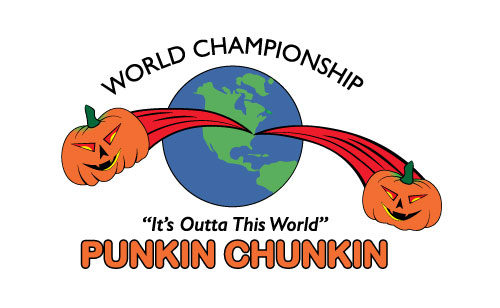 Pumpkin Sling is a World Championship Punkin Chunkin Event!

If you are interested in being a sponsor, vendor, contributing knowledge or know of a school that would like to participate, please call 908-283-0721 or email info@pumpkinsling.com.
---
Parking Proceeds Go to Various Scholarships



Thanks To Our Sponsors and Supporters